Bounding Maines & Coon Mountain

TICA & CFA Registered Cattery Names
Breeder Members of the MCBFA

Our Goals as Hobby Breeders


To make every attempt to breed healthy, affectionate pedigreed Maine Coon Cats
To pursue an ongoing education regarding the health, well being, and genetics of the breed.
To breed forward only those tested as genetically sound. (by all means currently available)
To show our cats in the Fancy
-as a tool to evaluate our breeding programs results by comparison to the Standard for the breed.
To ensure our kittens/retired breeders and show babies go only to loving and forever homes.
To educate, support & be available to our Kitten/Cat buyers for the lifetime of their fur companion.
To maintain an active roll in the Maine Coon community.
To do what we love and love what we do.
-and that is to take joy in encouraging the unique purrsonalities of every kitten that graces our home.

And lastly to give back to the Community of Breeders, Maine Coon & otherwise, who have welcomed, mentored,
supported and trusted us with their Bloodlines by Breeding conscientiously, selectively, and carefully to
enhance the Breed. And by, in the years ahead, paying forward with that same generosity to the dedicated,
feline afflicted, future owners/breeders of Maine Coons who may choose to come to the Fancy.

About Us....

Every Breeder gets here one way or another....each story is different, this one happens to be ours. Long about 25 years ago as a young woman living in Californias Gold
Country, we stopped by one early morning to pick up a friend at his parents place before joining others for a long camping weekend up the north fork of the Yuba River. His
mother invited me in for coffee while the menfolk loaded up the van. I remember sitting in her lovely dining room chatting... something brushed by my knee. I didn't remember
hearing it come into the room but the mind makes its own assessments and without looking I reached down to thump it in absentminded camaraderie. But..the fur wasn't right...
the next thing I remember was finding myself under the table looking into the golden eyes of the biggest cat I had ever seen. I'm sure James mother thought I was nuts. The
coffee forgotten I spent the rest of that early morning visit on the floor under the table - there were 2 of them, they were stunning, huge, inquisitive, friendly, chatty. They had a
name - Maine Coons.
An indelible and lifetime impression had been made in that instant.

Decades came and went as they do and I never saw another one, but I remembered the name and went on Wanting a Maine Coon - . .

Of course a small host of furred things shared those years with us. Like the children, each special. each Loved. Indy, the last, had come to us a Foundling, it was through Indy
we learned the hard lesson that FeLV shots were only 66% effective. She had shots for everything we thought we could protect her against. At 3 years old she was diagnosed
with Leukemia and at the age of 5 she left us. With Indys passing, besides being heartbroken, I found myself without a cat for the first time in my life.

Eventually it was time for another love...and still I remembered the name. Perhaps, as I had a choice, I would Buy a cat rather than be adopted by one. Someone who, perhaps,
would not leave us untimely. I started doing my homework. I Googled it, found the CFA and TICA and studied their sites. Found that that long ago first impression really was
what they were like, found Cattery sites, read them ALL, found a small list of nearby breeders whose personalities came through the pages. Their love of the breed, their sense
of responsibility to kittens they bred. The joy they took in the goofy gentle giants they raised. After years of thinking -
I chose a Breeder and wrote her a long letter, Hoping I would be acceptable as a pet owner.

Life is strange. At the other end of that letter....I met a sister under the skin.
In time
Coon Mountains
Emma was delivered to our door. And she was our JOY! Unique. Individual. Purrsonality Plus!
Her Breeder, Kit, became a very dear & treasured friend. We swapped photos and stories, our home became a stop
on her way south to events. Through her connections over the years other Maine Coons joined Emma in our lives, and
in the lives of other far flung family members who took home some of Coon Mountains Children.

Emma became my husbands cat. I am so much used kitty litter but for John she'd turn herself inside out from front to
back and often stood on her head. In our eyes she was perfect. For fun we went to a couple of cat shows, watched
and looked- to see what They thought was Perfect, admittedly we didn't understand a thing.... but we were fascinated,
and talked about maybe breeding cats to show .......... when we retired....

In one of a million chatty emails Kit mentioned retiring from breeding ...and I fired back -
'You cant Retire! Who will Mentor us!?' a few days later we got back a Novel. The first of many.

The time has come my Mentor said to speak of many things. Of Pedigrees & breeding rights, of genetics & vaccines.
Pages filled with the joys & heartaches, trial & error, practical common sense and bits of simple wisdom garnered from
decades of raising cats.

Born of serendipity..our relationship is now some 20 years old. I am now almost the age she was when we met.
Missy Kit is 89 years old this year and still lives in her Blue Ridge Mountain eyrie dangling above the Nolichucky river.

The day she arrived!!
Kit & the Lady Emma
November 2001
Neptune Beach, Florida

Starting a Cattery...
Not a decision to be made lightly. Not only is it costly, its down right expensive,
time consuming, requires alterations to your home and lifestyle.
a goal, a passion, patience, Love, .....lots of love.
One pet is a commitment. Many is a conviction.

We gave it a lot of thought and then enlisted our family to help us choose a name.
That elusive, unspecified had come at last.

We are Sea people John and I. He 24 years a Navy Chief Corpsman and I from a
family of abalone divers off California's rugged northern coasts. Our lives revolving
around one ocean or another. At the time our home looked out at the sea. We chose
a name we thought would be fitting...and then started reorganizing our house...

Finally and again through her connections Kit arranged for & chose the first of our
Breeding stock, and the Cattery of Bounding Maines was born.

Bounding Maines owes its existence to the kindness and generosity
of many
but none more so than to
Kit Mounger of Coon Mountain Cattery in Tennessee.
And to her we give our infinite gratitude for 'all things catly'.

Love Always for the Mountain from the Sea!

Kit out for a chill dawn photo shoot
on our beach out front
February 2008

Someday

Someday

Someday

Someday

Someday

Kit on a windy summer dawn
July 22, 2009

If you are looking for
Lady
Kit of Coon Mountain TN
-
she is here.

She has not exactly Retired from breeding but she has 'stepped back'.
She called me once her 'last project' before Retiring.
Personally I thought the day would never come and hoped that it wouldn't
but I guess it has, or at least it draws near.
So here on this site we join forces.
Our Kittens & stories are all here and both of us can be reached
from the Contact Us pages.
Welcome to the Mountain and the Sea.

November 17, 2013
A sunny afternoon atop Mt. Tamalpias.
San Francisco, its bay and fog in the background
Marin County, Californina

we live farther apart now but not too far to visit!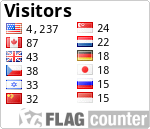 We wish for you all the joys of responsible pet ownership.

Bounding Maines is a small Cattery - once located on the beaches of northern Florida. We relocated in 2013 to the rolling hills of Marin County California to be closer to our family. It is
truly a family affair, one of the joys of our Retirement, to breed and show our beautiful Maine Coons. My parents now spoil the Rescues and play with the kittens when they come. Our
loved fur purrsons are raised underfoot, and they are under our feet, on our pillows, perched along the couch, ensconced on the dining table, draped along the window sills and the
creekside runs allow for long afternoons of bird watching and bug chasing.

We Breed only a few litters each year. We make a serious and ongoing commitment to every kitten born here, at any time in their life we are always available to ensure they have a safe,
loving home. We make every effort to see that they are genetically sound, healthy, well socialized and outgoing. We screen our kitten buyers closely, wanting loving and forever
homes for our fur children. We will have as many questions for you as you should have for us.

Our kittens usually stay with us until they are between 12 & 14 weeks old, depending on their individual development. They are current on their shots, micro-chipped and we include a
3-year health guarantee against HCM (Hypertrophic Cardiomyopathy) and a 2- year health guarantee on all other genetic disorders. DNA testing reports on their parents are included in
their kitten package.

All pet kittens will be spayed prior to leaving us. No exceptions. Breeding cats are sold only to those Catteries with which we have a close working relationship, and are under no
circumstances available to the general public. In the pages that follow we hope you will find information useful in your search for a fur companion as well as enjoy some
pictures
of the
Denizens of Bounding Maines. Whether you purchase from us, another reputable breeder, or make a selection from a shelter. We welcome your questions and will be happy to assist
you in finding that perfect companion.

Go To

Missy Kit
flew out to bring me the lovely Madeleine
February 2016

Notes 2017: Our beloved Missy Kit has been Friend and Mentor for 19 years.
On her last visit out to see us the Catterie of Coon Mountain officially changed hands.

That her 30 year legacy not be lost, under the Coon Mountain name,
Bounding Maines will continue to Breed & Show
the Silvers, Smokes and Blacks of the Coon Mtn Line.
Please visit the CoonMountain.com pages for kittens in those colors.